Win 4 Numbers
Win 4 Numbers
The latest Win4 numbers for New York are shown below. Even if you miss the live drawings at 2:30 PM and 10:30 PM, the Win4 Midday and Evening results for today will be displayed here almost immediately. Tap the 'Payouts' button for more information about the most recent draw.
More Win4 numbers are shown underneath the latest result, followed by game details about how to play. Remember that you can choose between several play types when you pick your four numbers.
Tuesday

November 28,

2023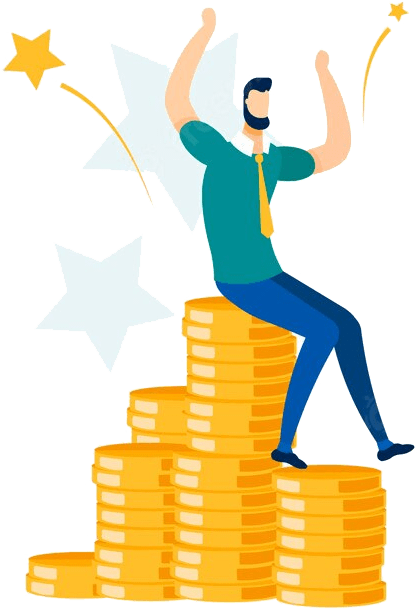 Next Jackpot
$5,000
Previous Win 4 Numbers
Date
Midday
Evening
Winners

858

324

Saturday

November 25,

2023

467

2,434

Thursday

November 23,

2023

447

Wednesday

November 22,

2023

2,667

Tuesday

November 21,

2023

905

1,000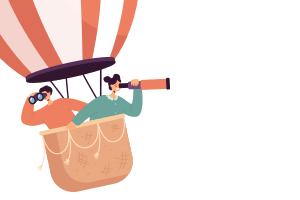 Wednesday's Jackpot:
$374 Million
Cash Lump Sum: $173.5 Million
Choose Numbers
How to Play
Playing Win4 requires you to select four digits from 0 to 9. If you don't know which numbers to choose or you're just in a hurry, ask for a Quick Pick and you'll receive a random selection. You can also decide how much to wager - $0.50 or $1 - which determines how much you can win.
Make sure to take part before 2:15 PM if you are entering the Midday draw, or 10:20 PM for the Evening draw, and choose your style of play from all the available options:
Straight: Match the winning numbers in the exact order
Box: Match the winning numbers in any order. There are different box-plays to choose from
Straight & Box: Match the winning numbers in the exact order, or in any order
Combo: All possible combinations of your chosen numbers can appear
Front Pair/Back Pair: Here you need to match only two numbers, which must match either the first two digits or the last two digits, depending on whether you select the front or back option.
When you play a Box, Straight/Box or Combination, there are different 'ways' you can play depending on which numbers you pick. For example, if you pick four different numbers, such as 1234, there are 24 different ways that all those numbers could be ordered. If you select three numbers that are the same and one that is different, for example 1114, there are only four ways those numbers could be arranged (1114, 1141, 1411 and 4111).
Booster Ball
As an extra promotion for the Pick 3 or Win4 games, you get to play the Booster Ball for free on special days! You don't have to do anything extra to take part. A Booster Ball will be drawn immediately after the main draw and it will increase the value of winnings by 5%, 10% or even 20% at no extra cost!
Prizes and Odds
All the prizes in Win4 are fixed. The value of your win depends on the play type you selected. The most you can win is $5,000 - if you've played a Straight and wagered $1. The following table shows how much you can win for each play type, and the odds for each one.
Win4 Prizes and Odds
Play Style
Pick
Match
$0.50 Bet Prize
$1 Bet Prize
Odds
Straight
Any 4 digits
4 digits in exact order
$2,500
$5,000
1 in 10,000
Box: 4-Way
3 of the same number + 1 different number
4 digits in any order
$600
$1,200
1 in 2,500
Box: 6-Way
2 different pairs
4 digits in any order
$400
$800
1 in 1,667
Box: 12-Way
1 pair of numbers + 2 distinct numbers
4 digits in any order
$200
$400
1 in 833
Box: 24-Way
Any 4 distinct numbers
4 digits in any order
$100
$200
1 in 417
Straight/Box: 24-Way
Any 4 distinct numbers
4 digits in any or exact order
$2600 (exact)
$100 (any)
1 in 10,000
1 in 417
Straight/Box: 12-Way
1 pair of numbers + 2 distinct numbers
4 digits in any or exact order
$2,700 (exact)
$200 (any)
1 in 10,000
1 in 833
Straight/Box: 6-Way
2 different pairs
4 digits in any or exact order
$2900 (exact)
$400 (any)
1 in 10,000
1 in 1,667
Straight/Box: 4-Way
3 of the same number + 1 different number
4 digits in any or exact order
$3,100 (exact)
$600 (any)
1 in 10,000
1 in 2,500
Combo: 24-Way
Any 4 distinct numbers
4 digits in exact order
$2,500 for a $12 bet
$5,000 for a $24 bet
1 in 417
Combo: 12-Way
1 pair of numbers + 2 distinct numbers
4 digits in exact order
$2,500 for a $6 bet
$5,000 for a $12 bet
1 in 833
Combo: 6-Way
2 different pairs
4 digits in exact order
$2,500 for a $3 bet
$5,000 for a $6 bet
1 in 1,667
Combo: 4-Way
3 of the same number + 1 different number
4 digits in exact order
$2,500 for a $2 bet
$5,000 for a $4 bet
1 in 2,500
Front Pair
Any 2 numbers
First 2 digits in exact order
$25
$50
1 in 100
Back Pair
Any 2 numbers
Last 2 digits in exact order
$25
$50
1 in 100